Explore our Realtor Playbook to uncover a variety of ways you can take charge of managing your marketing presence in the realty business. It can, and will, make the world of a difference in 2023.
1. Social Media Presence
Social media marketing is one of the most surefire; not to mention free, ways to generate internet/buyer traffic as a realtor in 2023. Major platforms like TikTok, Instagram, and Facebook have billions of users worldwide that can become possible customers to engage with.
So, first- establish a presence on the platform (or platforms of your choice) by making a user profile that speaks to your business and client base. Then- post personalized content, advertisements, and respond to inquiries. And finally- network, network, network with all the connections that are to be made on the internet. Watch your business grow!
@garyvee Every small business should start this on Monday … there's literally no reason not to make 2 Tiktoks a day about your local business and make sure your website is in your profile URL and wait for a post to "go" make posts about the employees , products you sell, the location of the shop, anything and everything … small business sunday strategy is here #SBS#SBSS ♬ original sound – Gary Vaynerchuk
2. Videos
There are many benefits to capturing and posting videos to market your realty business. Visual appealing content can attract buyer/seller attention. As hectic as today's society is, many social media users now prefer to view content quickly through videos. It can also allow your clients and client's to be an insider look into all the types of properties that you find yourself working with. There are a multitude of platforms that you can do this on, and that number is continually growing.
Try Facebook reels, YouTube shorts, and TikTok for this sort of thing. Check out our free TikTok Cheat Sheet with helpful tips on how to do so successfully.
3. A Personal Website
Having an identity on the internet is essential when managing your business's marketing presence. Think of your personal website as a foundation for that identity. According to research (2019) a whopping 70-80% of people research online before they buy. Realty can be a highly personal business and establishing a nice website for new/current clients to refer to helps create a good level of trustworthiness and credibility for your brand.
Things to include in your website: Name, Contact Information, Listings, Bio, Offers, and Testimonials. There are a lot of website building services that can help you navigate this task. (Wix, WordPress, GoDaddy, etc.)
4. Content Creation 
Content is considered a core business strategy by 81% of marketers today. In the previous bullets we discussed the importance of establishing an internet identity. The next step of utilizing your brand's newly generated online presence is to express and maintain it through content creation and posts.
Videos/photos of your listings, reels, blog posts, success stories, educational tips/tricks, and testimonials are all great examples of content that can be generated to entertain, inform, and captivate your brand's audience.
5. Client Outreach (Email, Text, and "Warm" Calling)
By creating and implementing your own method of reaching out to potential clients, you are taking charge of your marketing presence in the realty business and ensuring the possibility of new connections. 82% of buyers will accept a sales meeting after a connection that began with a simple call. It can be intimidating, but it can also be highly effective.
Here are a few key tips to help you with client outreach: Begin with a targeted list best suited for your business, send emails/follow up with a call or text that refers to the said email to provide a prior sense of connection, do pre-call research, build and use a script that ends with a call-to-action as well as rebuttals. We suggest "warm" calling vs cold calling, because it's beneficial to reach out to targeted clients who have shown any kind of interest in your services or field of business vs. random consumers.
6. Promoting Your Brand/Listing on Websites Like Preview Nation 
Here's where we come in! Sites like ours allow your businesses or listings to be advertised and broadcasted on a large scale to a wide demographic of internet users, for no charge whatsoever. We are a media company, owned by bankers- that designs specialized posts intended to generate internet/buyer traffic. This can be the perfect space, aside from social media or your personal site, to showcase your realty brand or listings. We're here to do it for you and with you- every step of the way. Promoting yourself on a website like this can be a great marketing opportunity.
Reach out to us at +1(561)576-6334. We can arrange for a time to discuss the possibilities. It's free to the partners.
7. Old School Tactics
One classic, proficient marketing tool that must be recommended is the business card and the postcard. As a professional in this business, it's something you've got to have. They don't have to be expensive, and they will allow you to grow a level of brand recognizability in your community.
Keep it simple and clean, don't worry about overdoing it on the details. Regularly pass them out and always keep them on hand!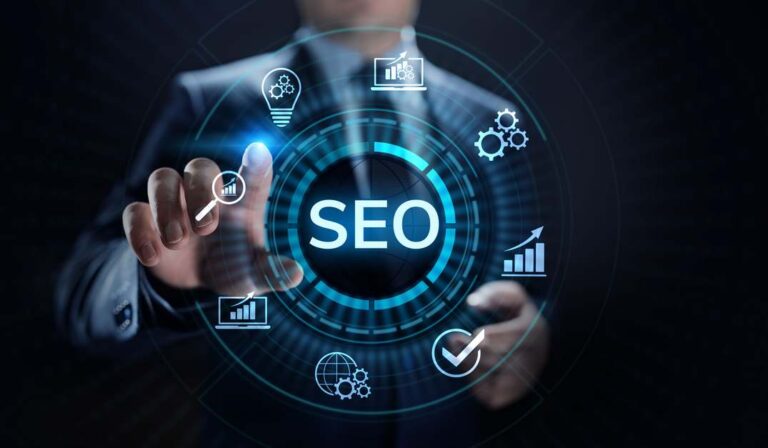 8. Utilizing SEO
Finally, Search Engine Optimization. That's what SEO stands for and here's how you it can be used to grow your business. Inquiring consumers all over the world search differently in google, phrases and keywords like "top real estate agents near me" or "real estate in my area", and wouldn't you like your business's website to be generated in the search results?
Complete the "Google my business" process and optimize your website with proper local SEO practices. Also- including a blog portion on your website can help you feature more keywords and rank for more searched terms, helping to increase the flow of traffic to your website in a major way. More website traffic= More potential business.